About My Practice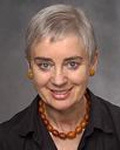 I am a clinical psychologist and psychoanalyst practicing in lower Manhattan in historic Greenwich Village.  I offer psychotherapy and psychoanalysis on an individual basis for adults of all ages, as well as counseling for couples.
My goal is to help clients resolve painful life conflicts over family, love and work relationships, and deal with the anxiety and depression that often accompany these.
My specializations include:
Eating disorders

(anorexia nervosa, bulimia and binge overeating) as well as related problems with substance abuse;

Work and study inhibitions

, e.g. career conflicts, difficulty in completing studies or creative projects (sometimes related to attention deficit disorders);

Gay, lesbian and bisexual issues;

Cultural issues

, including difficulties relating to immigration and intermarriage.

 

Having lived in Britain, Europe, the Far East and the USA, I am sensitive to cultural differences and enjoy working with clients from around the world.
Treatment starts with a consultation, sometimes over more than one session, to determine the nature and urgency of the problems and whether the prospective client feels comfortable working with me.
I then adapt treatment to individual needs.  With severe eating disorders or phobias it may be necessary to start with a behavioral approach, to enable the client to gain control over troubling symptoms.  The goal may then shift to finding more adaptive ways to handle stress in everyday life, as well as gaining insight into the origins of the problems and the factors that perpetuate them.  With couples, I focus on maladaptive patterns of interaction and communication.
Psychoanalysis involves more intensive treatment at greater frequency, aimed at uncovering the roots of persistent, disabling, emotional conflicts.  Through enhanced self-awareness and exploration the individual can gradually modify unsatisfying and self-defeating ways of relating to self and others, thereby attaining greater freedom in "love and work."
Psychodynamic psychotherapy employs some of the same principles as psychoanalysis, but at a lesser weekly frequency.
In cases where medication might be helpful I can refer clients to psychiatrist colleagues for assessment and adjunct treatment.